If you are one of those aspiring screenwriters who are hesitating to buy the industry standard software, Final Draft, because of its high price ($249), a new free software for script writing is available now in addition to the famous Celtx.
The new software is called Trelby. The software is also a good news for Linux users as it supports both Windows and Linux.
For a freeware, Trelby comes with impressive sets of features as follows.
screenplay editor
multiple views including draft, WYSIWYG, and fullscreen
character name database
import of screenplay formatted text, Final Draft and Celtx files
export as pdf, formatted text, Final Draft, HTML and RTF
reporting features such as script report, dialogue chart, script comparision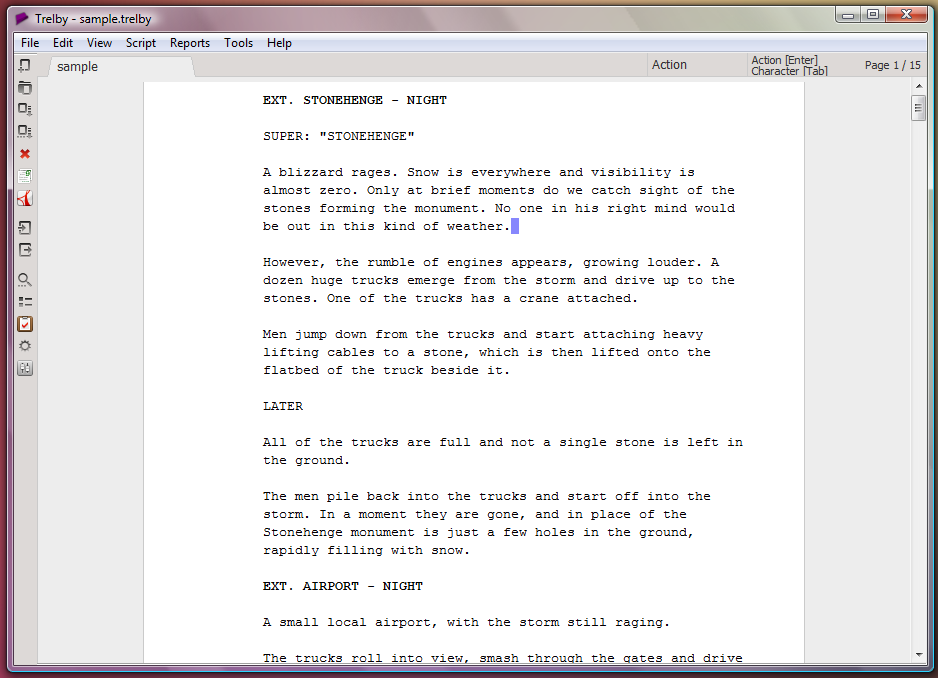 Trelby looks like a quite promising screenplay writing software. Go try the software by clicking here.